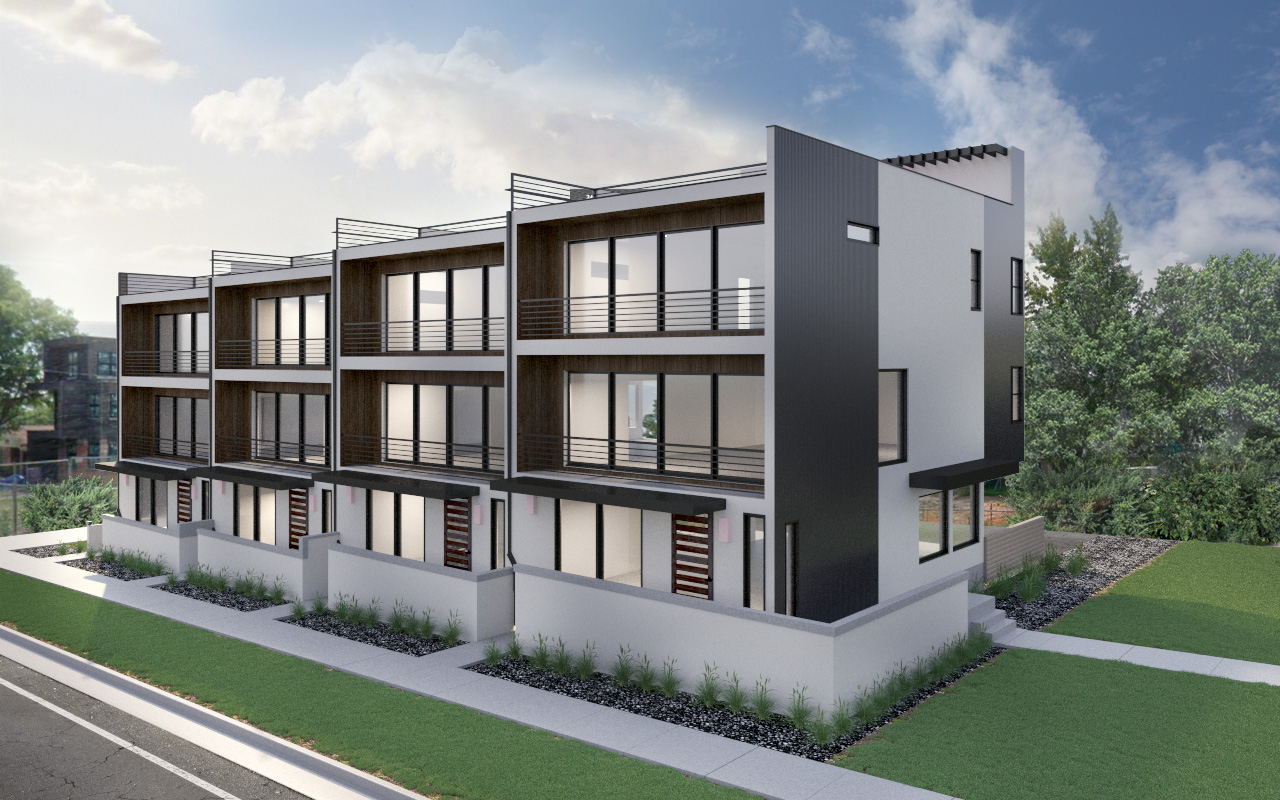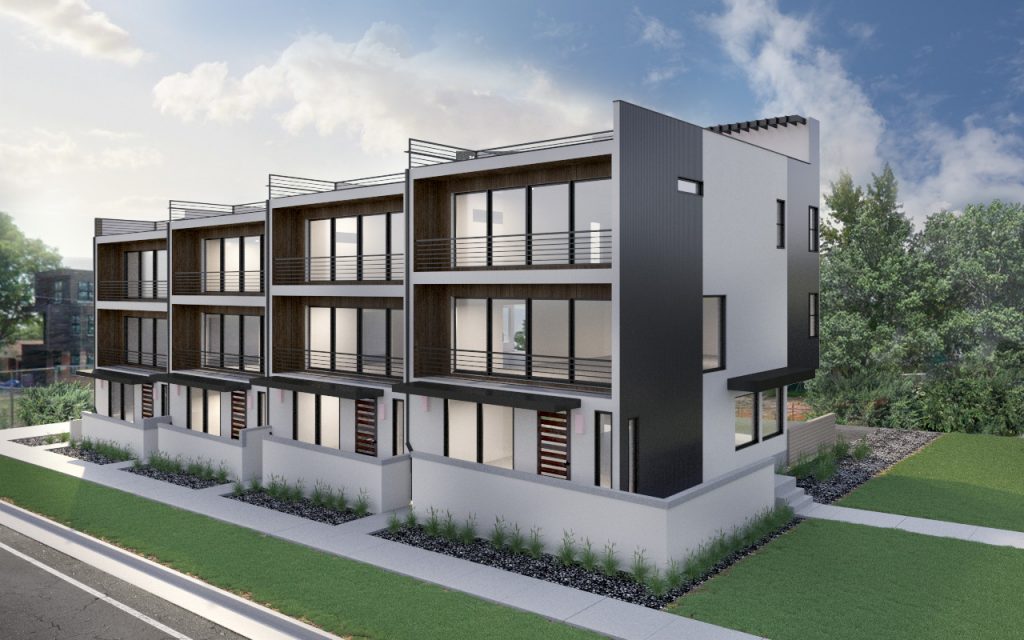 Sloan's Lake Townhouse
Nestled in the desirable Sloan's Lake neighborhood west of Denver, this 4-unit townhouse features rooftop decks that offer views of Sloan's Lake as well as the Denver cityscape.
This lot was subject to a View Plane ordinance from the City of Denver, which required the highest parts of the building to be recessed fully to the rear of the building. This allows for unobstructed views of the City from adjacent properties in the area.
Ultimately, the design achieves outdoor living space on every level (ground floor patios, second-level balconies, third-level balconies, and full rooftop decks) to allow residents to enjoy the amazing views surrounding the neighborhood.
Multi-Family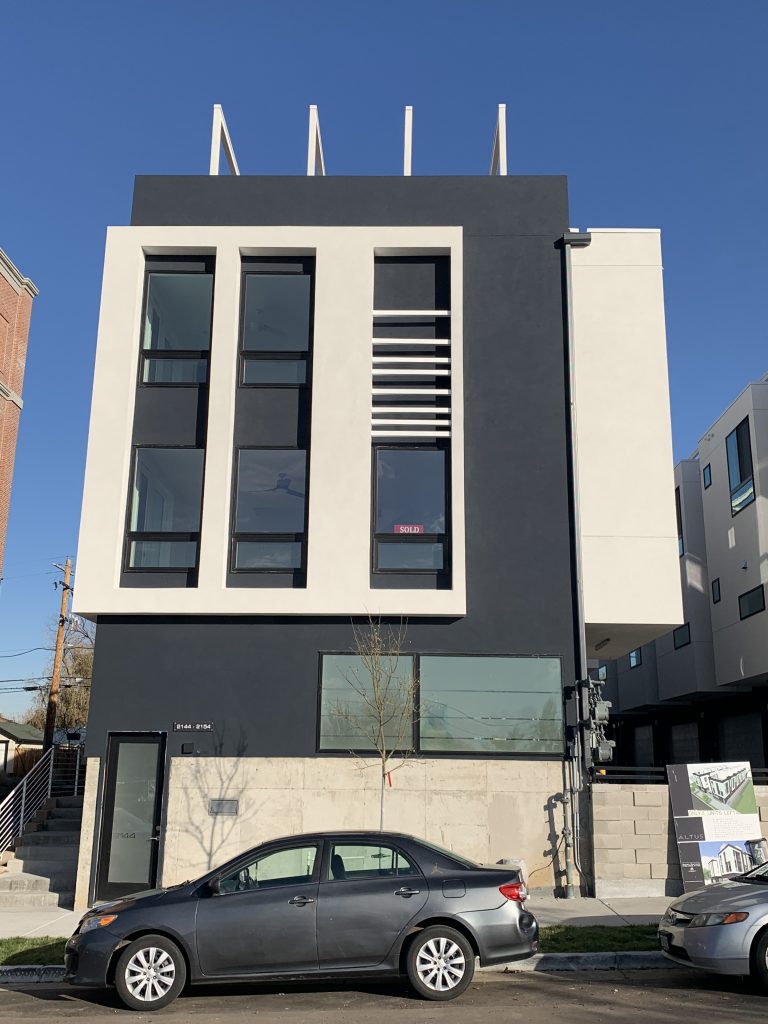 This 12-unit, two-building complex is situated in the Overland neighborhood in southwest Denver. The complex is across the street from the Evans Street light rail station, providing easy access to downtown. Each unit features a rooftop deck with mountain or city views. Because this project is located in one of Denver's flood plains, the finished floors of all units are elevated, with concrete garages on the ground level.