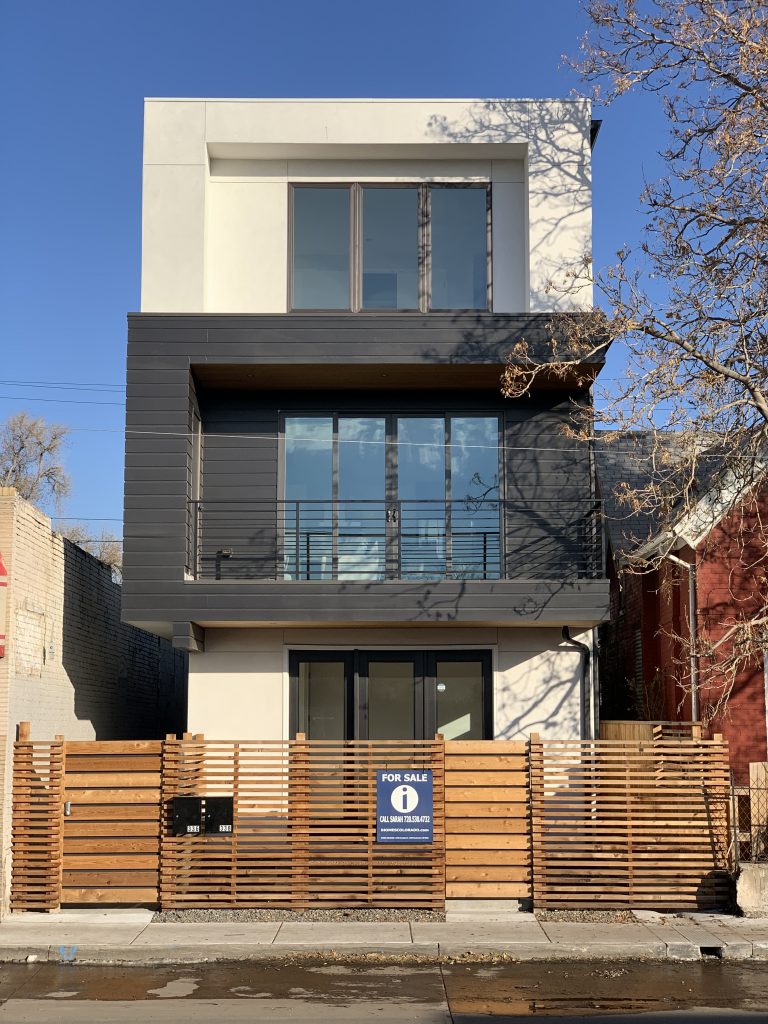 Three Story Duplex
This two-unit, three-story residential infill project was built in a lot only 25 feet wide, in the vintage Baker neighborhood in southwest Denver.
The property is flanked by a 19th-century brick Victorian home to the south, and Santa Fe Liquors to the north. The twin rooftop decks feature views of the downtown Denver skyline and the Rocky Mountains.
Multi-Family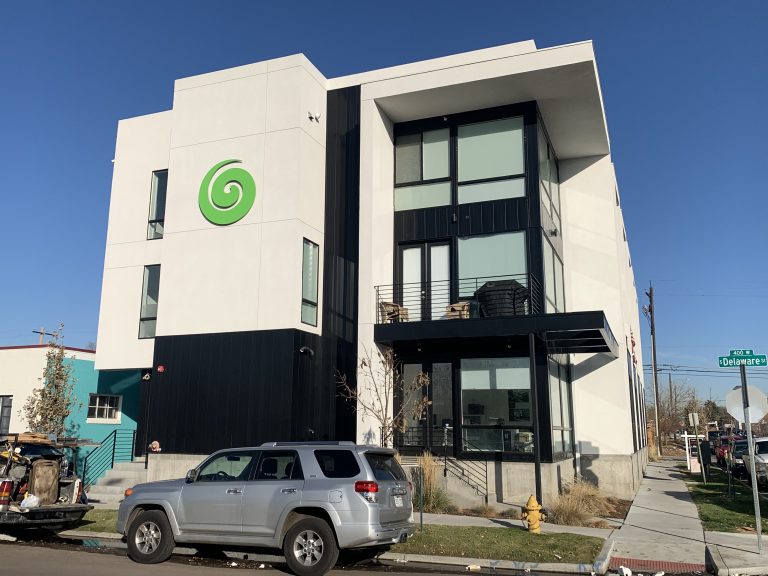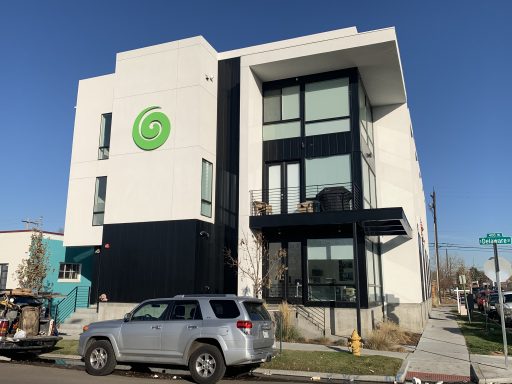 This seven-unit, modern, live/work condo building was built on the corner of South Delaware Ave and Warren Street in the Overland neighborhood of Denver. The building features covered garage access via the alley to the east, and a spectacular corner unit with full glass walls. The building is across the street from the Evans Street light rail station, proving easy rail access to downtown.