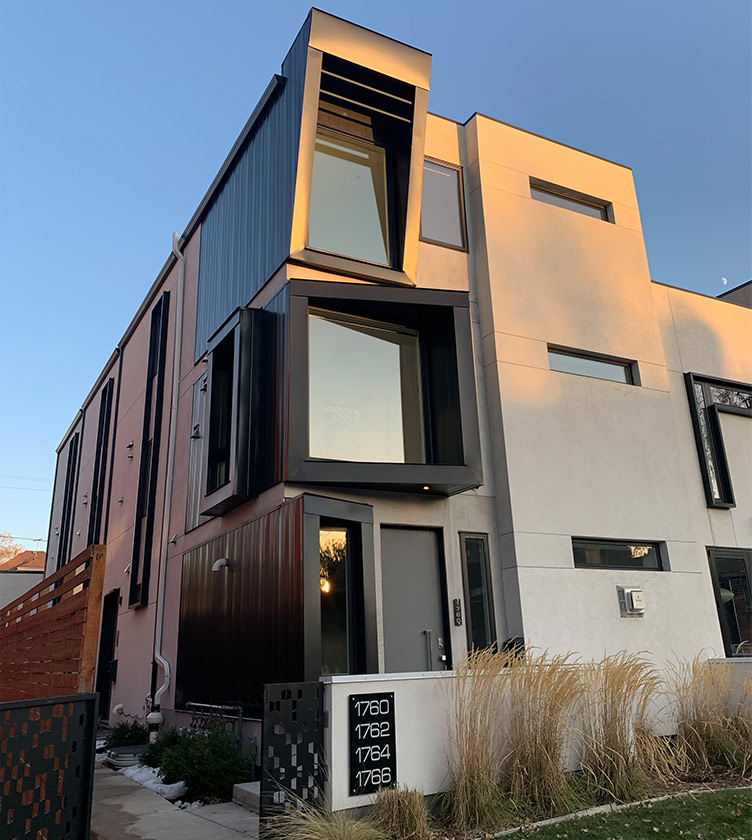 1760 Williams Street
This hip, four-unit residential building is located in the City Park West neighborhood in east Denver.
The black metal cladding and flared window frames contrast with the white stucco for a distinctive look unique to the neighborhood. Each unit features a rooftop deck with views of the downtown cityscape.
Multi-Family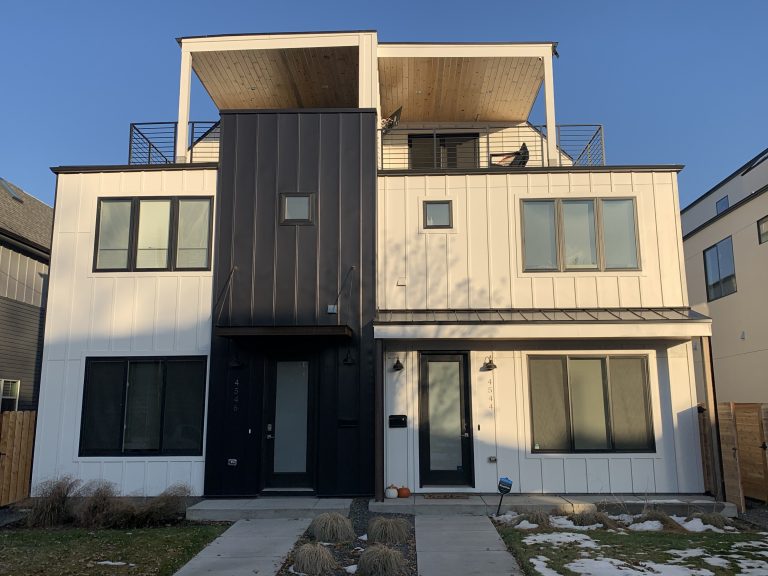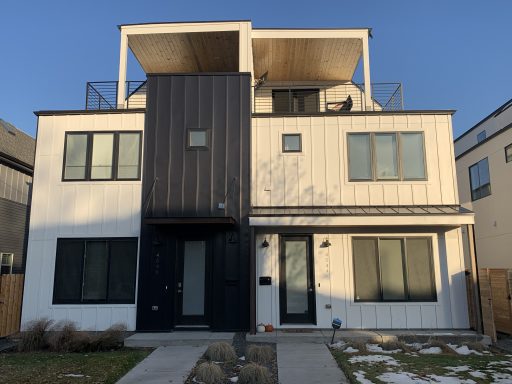 This modern residential building features covered third-story balconies with cedarwood soffits, metal cladding and views overlooking Berkeley Lake. Each three-story unit features a ground-level office and detached garages with large concrete patios in the rear.