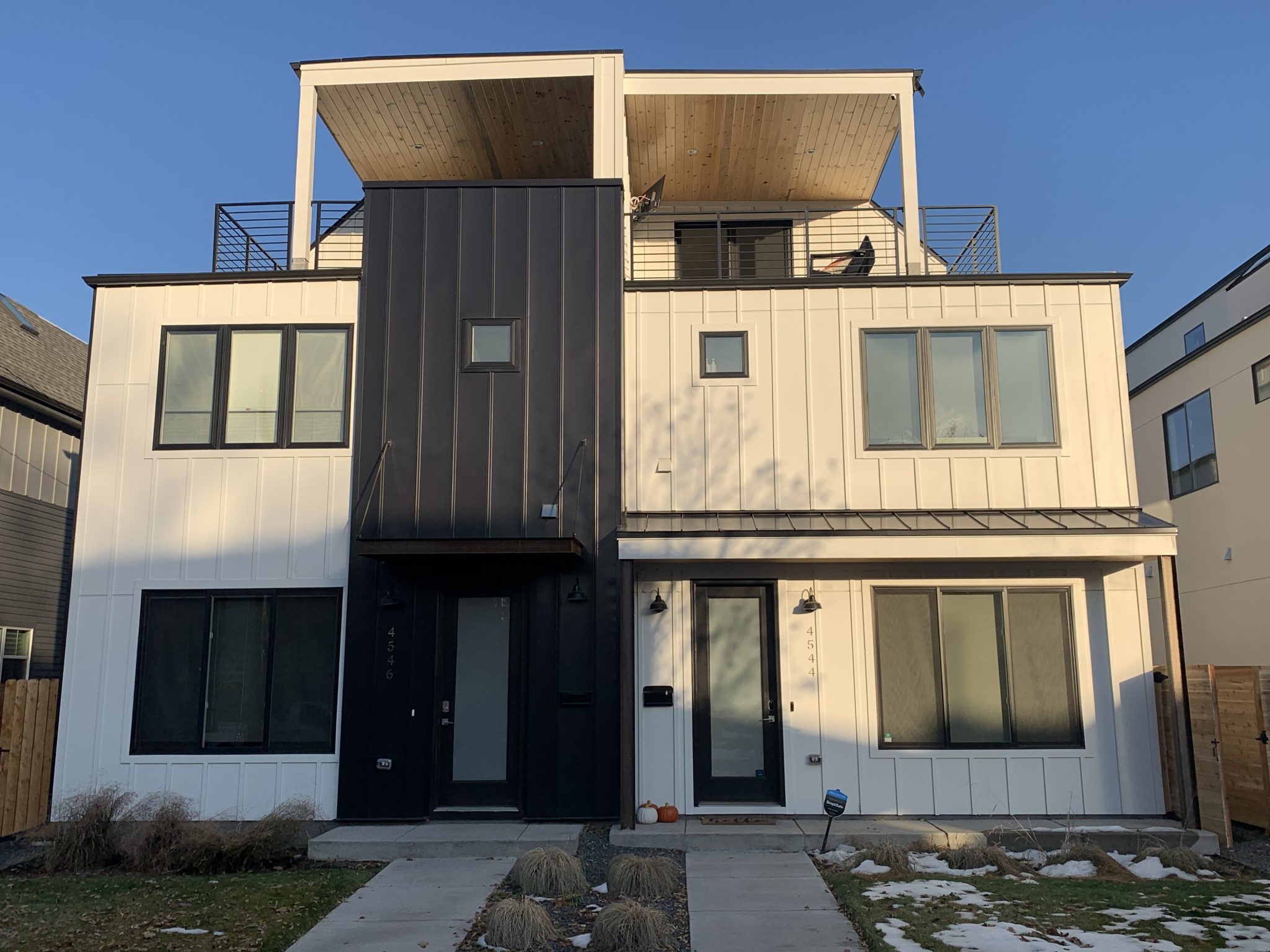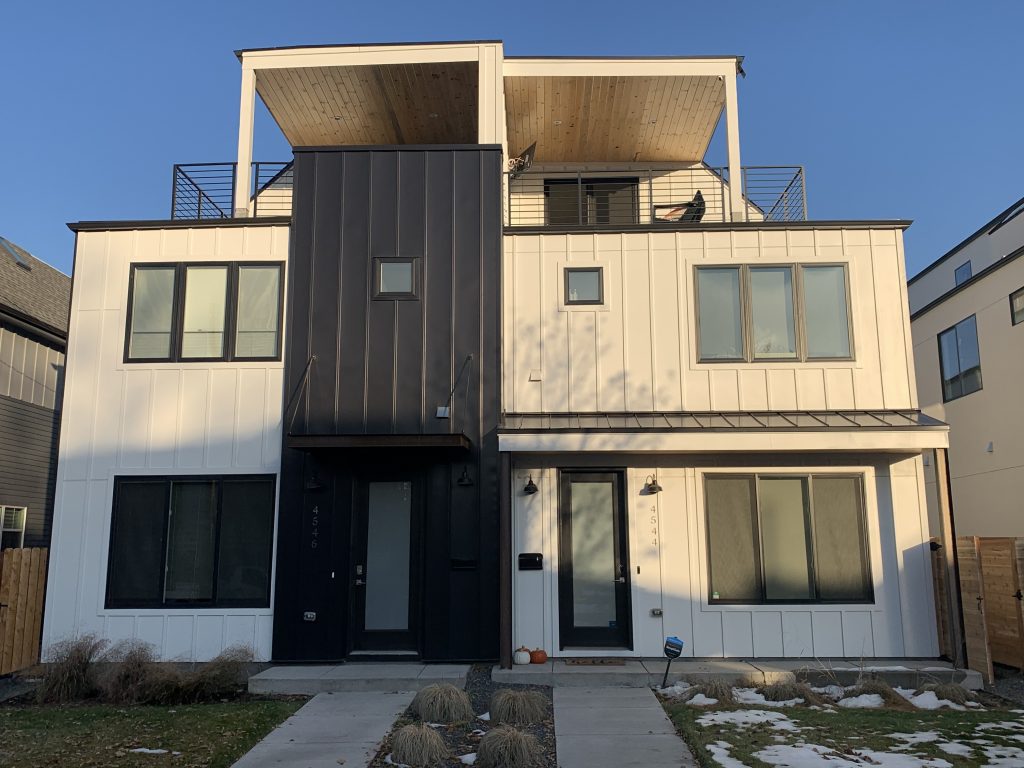 Modern Design Near Berkelely Lake, Colorado
This modern residential building features covered third-story balconies with cedarwood soffits, metal cladding and views overlooking Berkeley Lake.
Each three-story unit features a ground-level office and detached garages with large concrete patios in the rear.
Multi-Family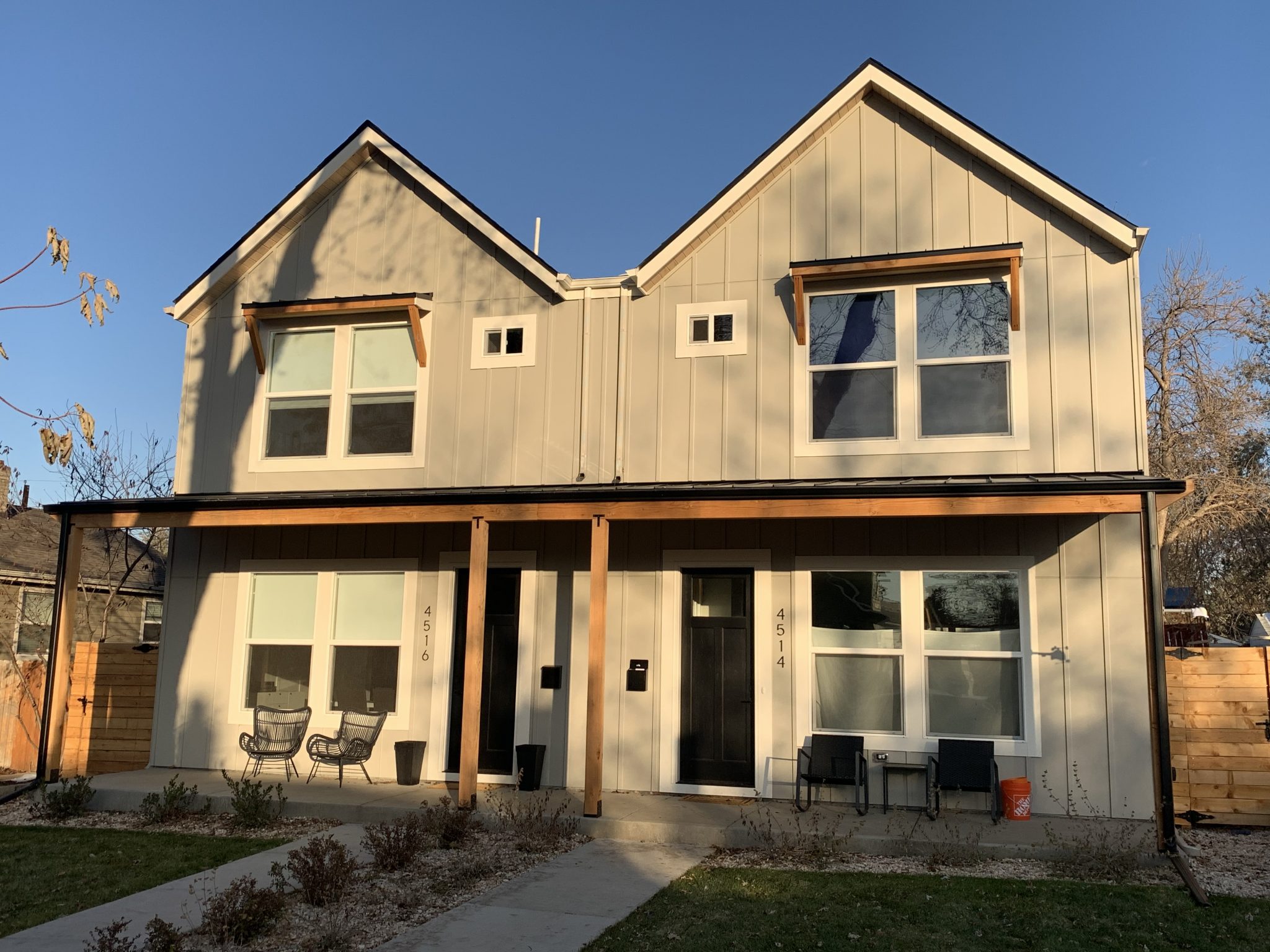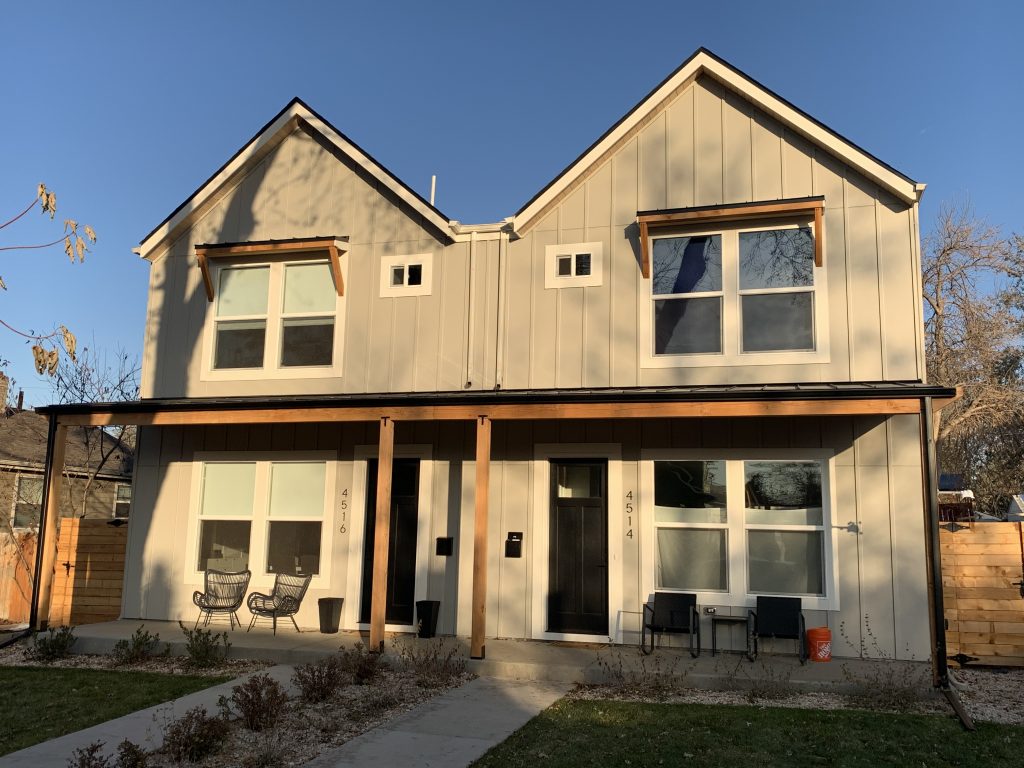 This two-family farmhouse style duplex was built in the Berkeley neighborhood of Denver, less than one block from Berkeley Lake Park. The building features covered garage access via the alley on the east, and a spectacular corner unit with full glass walls. The building is across the street from the Evans Street light rail station, providing easy rail access to downtown.