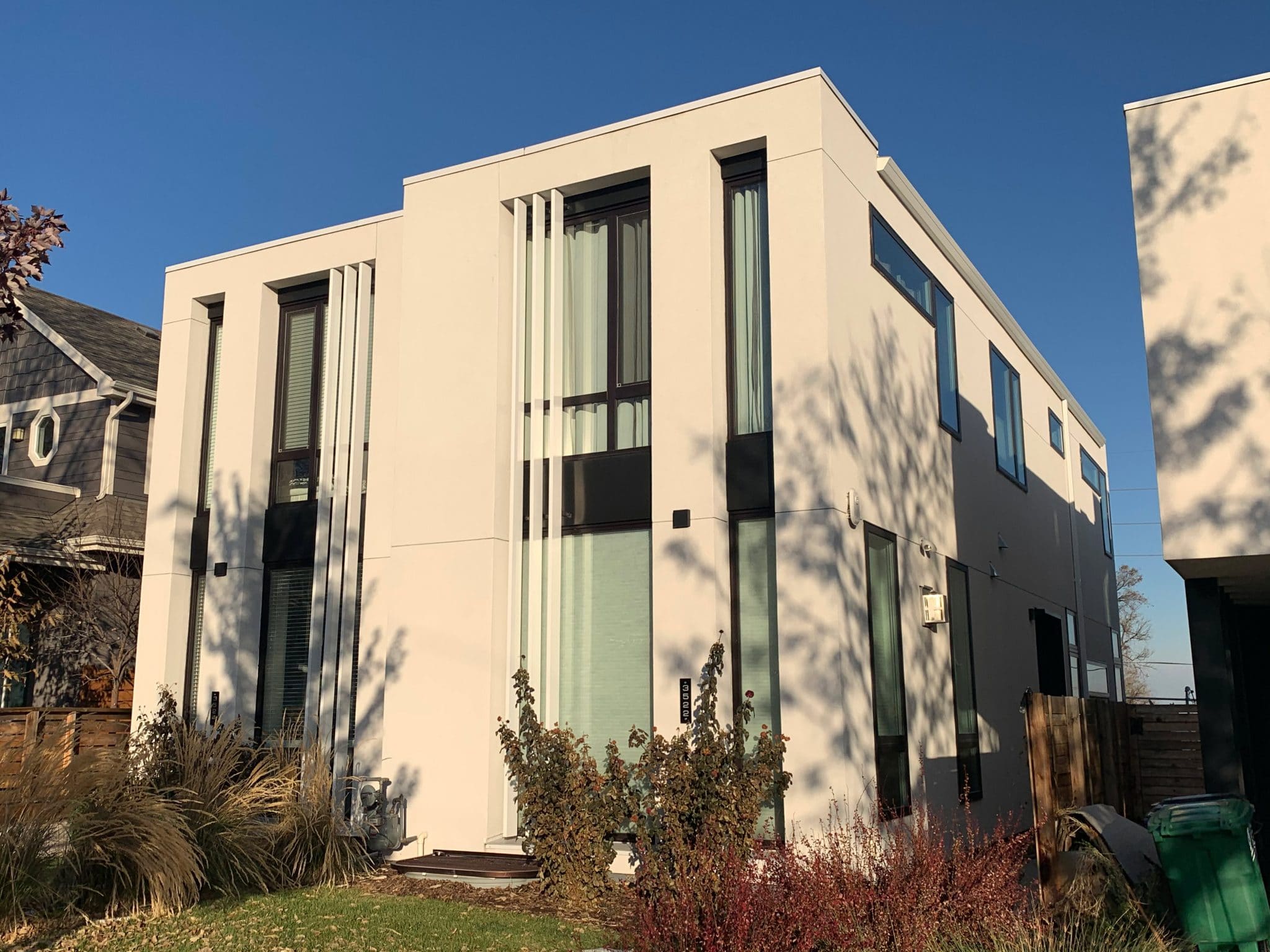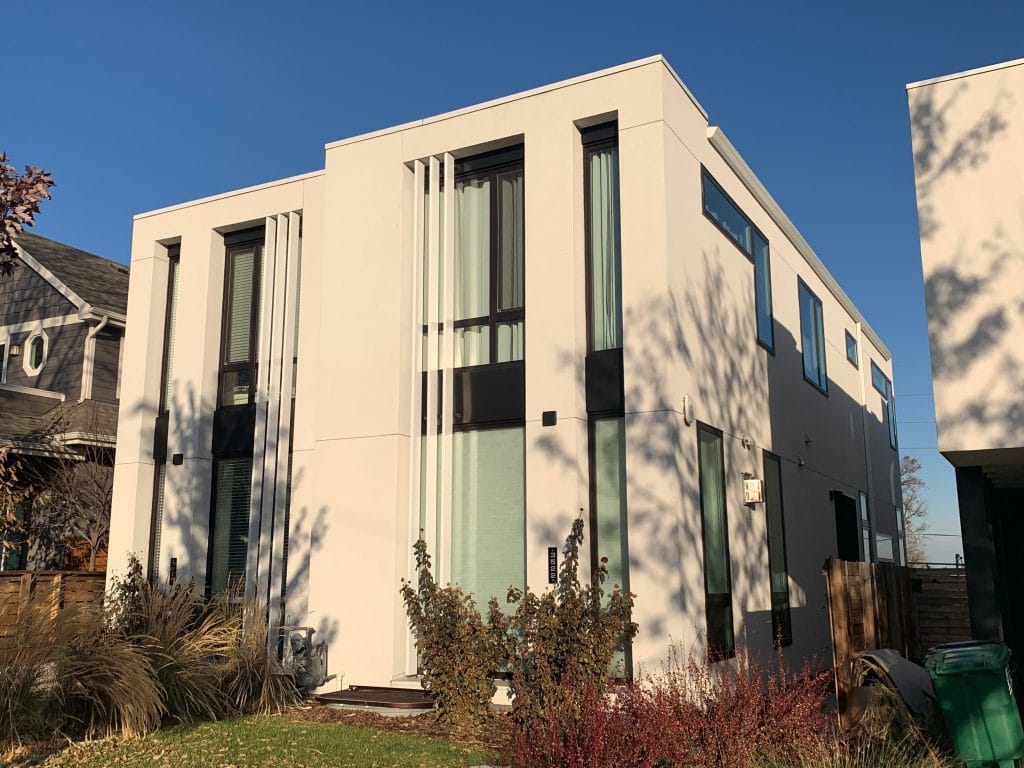 Highlands District Duplex
This two-family residential building was built in the famous Highlands district of Denver.
The theme of this building includes strong vertical lines in the form of thin, tall windows and vertical aluminum slats running from the ground to the underside of the roof. These units also feature walk-out basements and rooftop decks to capture the Denver skyline views.
Multi-Family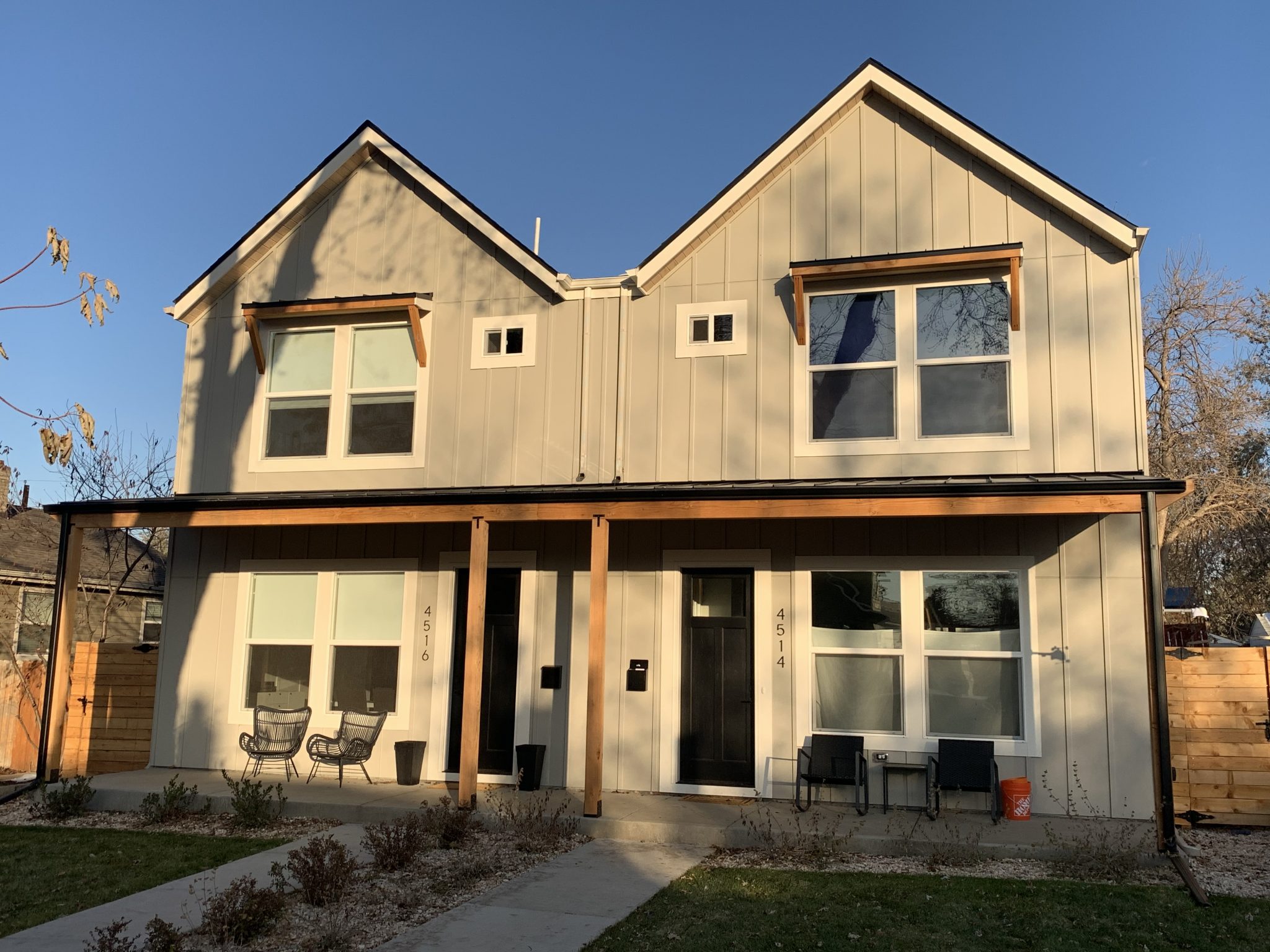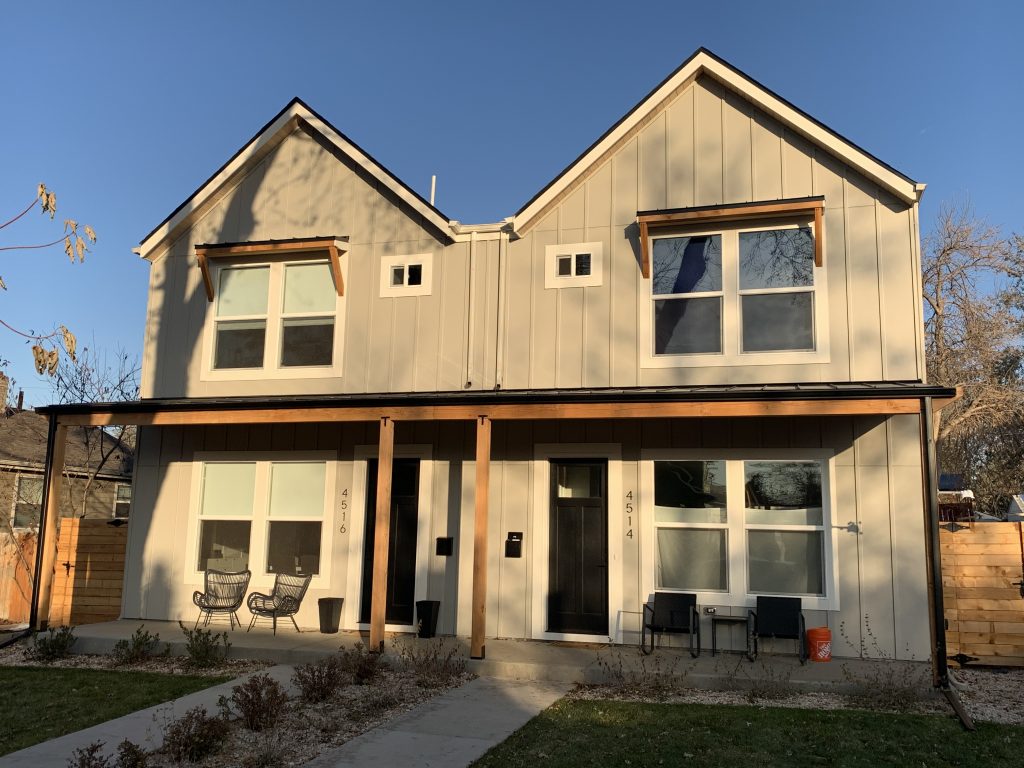 This two-family farmhouse style duplex was built in the Berkeley neighborhood of Denver, less than one block from Berkeley Lake Park. The building features covered garage access via the alley on the east, and a spectacular corner unit with full glass walls. The building is across the street from the Evans Street light rail station, providing easy rail access to downtown.