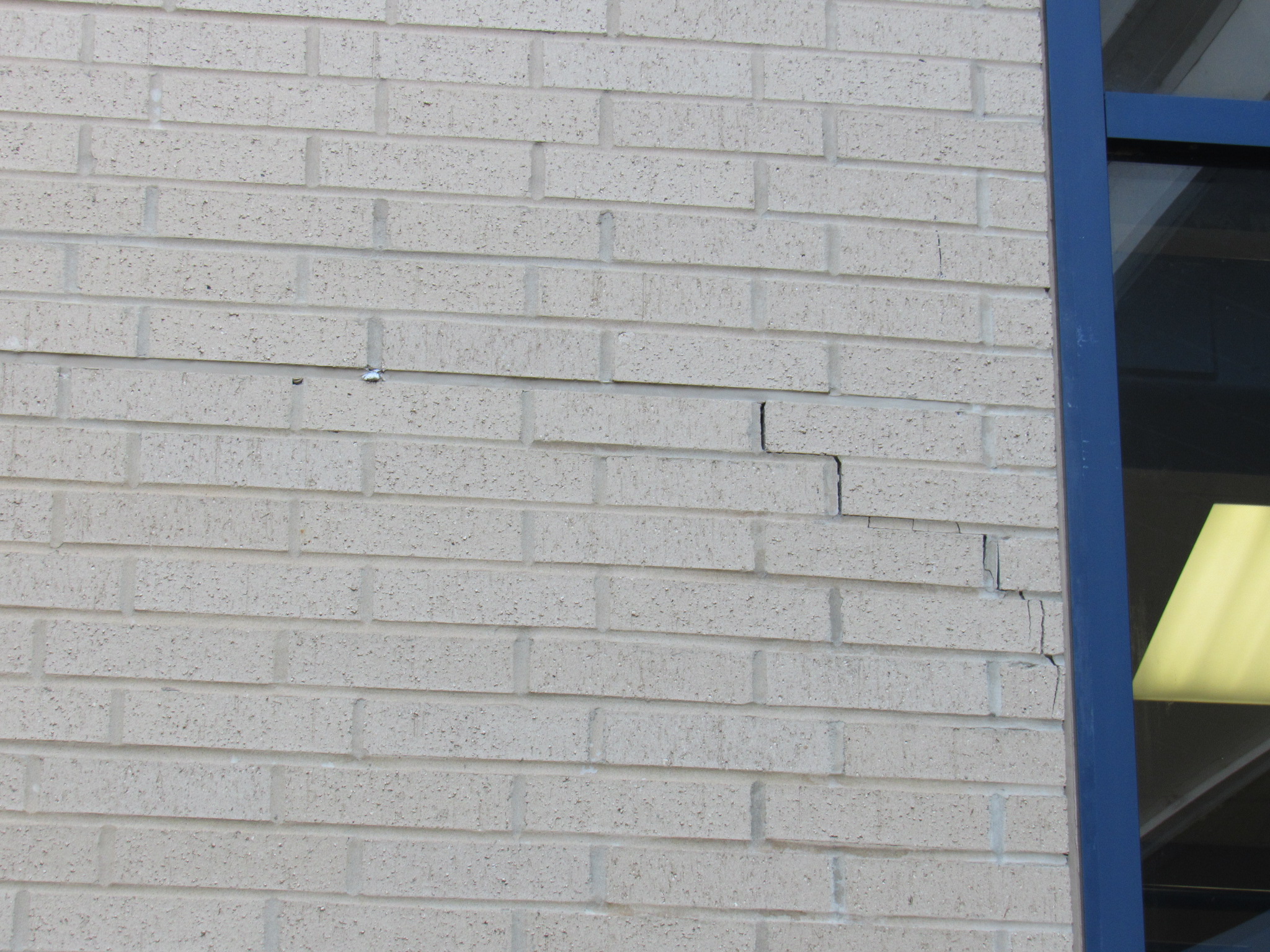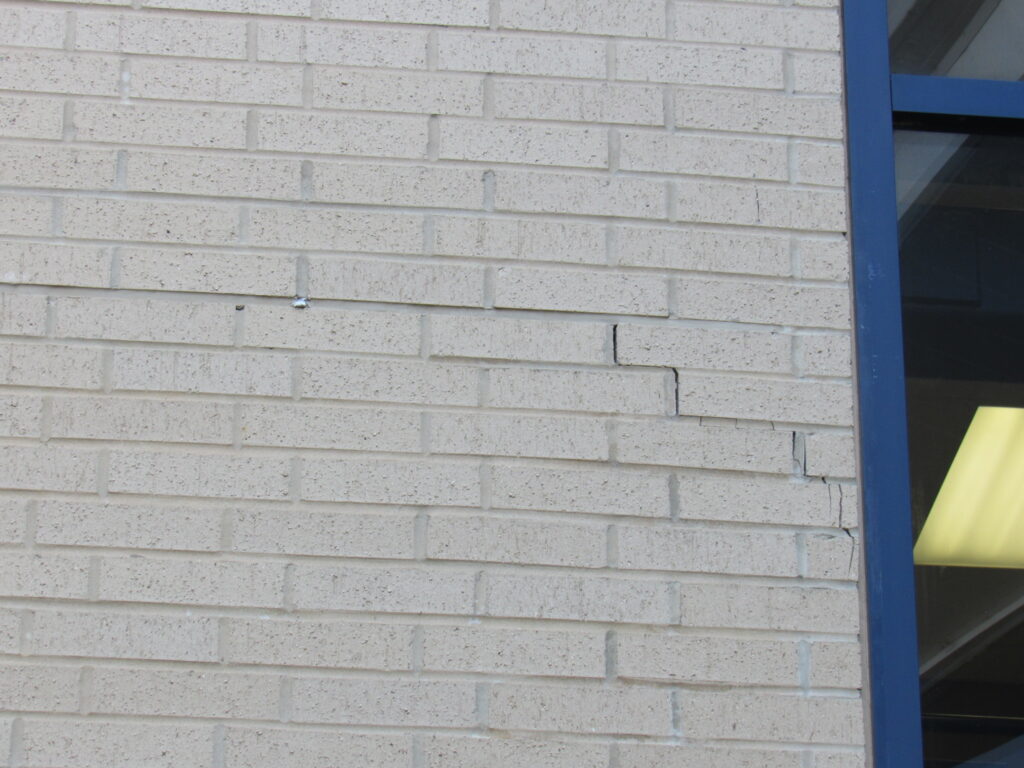 Insufficient Brick Anchoring
Anchored Brick Veneer Defect Results in Walls Cracking
Fiebig Architecture was hired to determine the cause of widespread brick cracking for a commercial building suffering from widespread brick veneer cracking.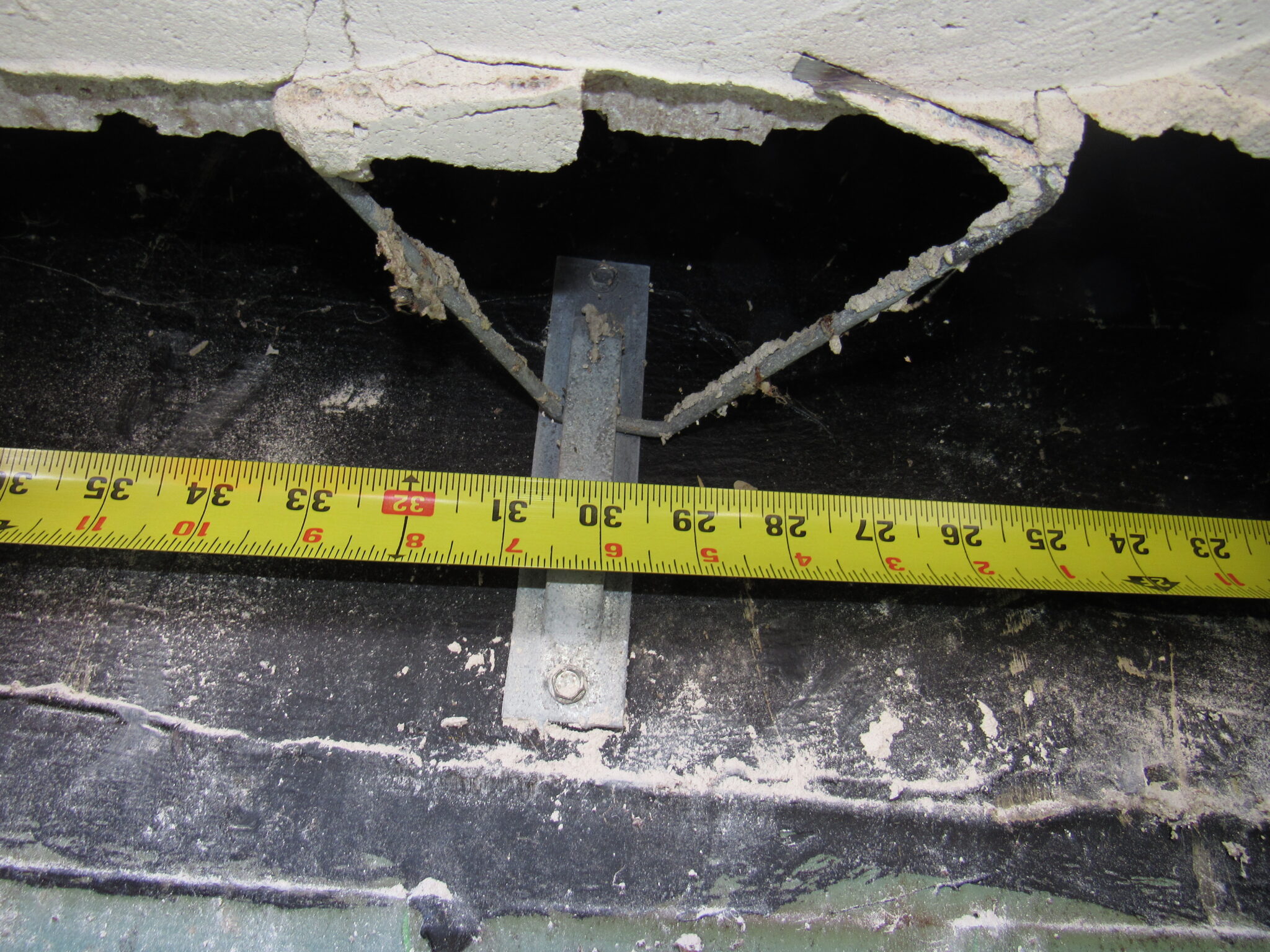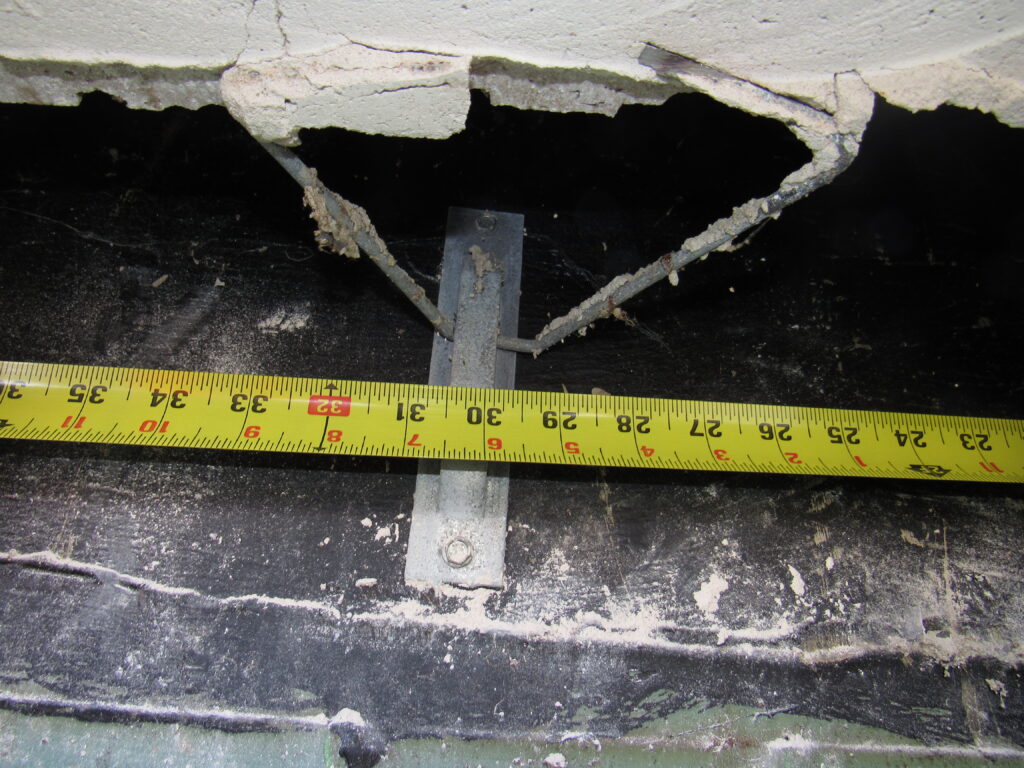 Expert Opinion
The building code requires the anchors that hold the brick veneer to the wall structure to embed a minimum of 1 1/2 inches into the brick veneer. Upon removing several bricks to review the brick anchoring system, it became apparent that, due to an excessively wide cavity between the brick and the structural wall, the anchors were unable to embed the required depth into the veneer. This resulted in the brick veneer being unable to transfer loads through the brick anchoring into the structural wall behind it, which resulted in the cracking of the veneer.
Construction Defect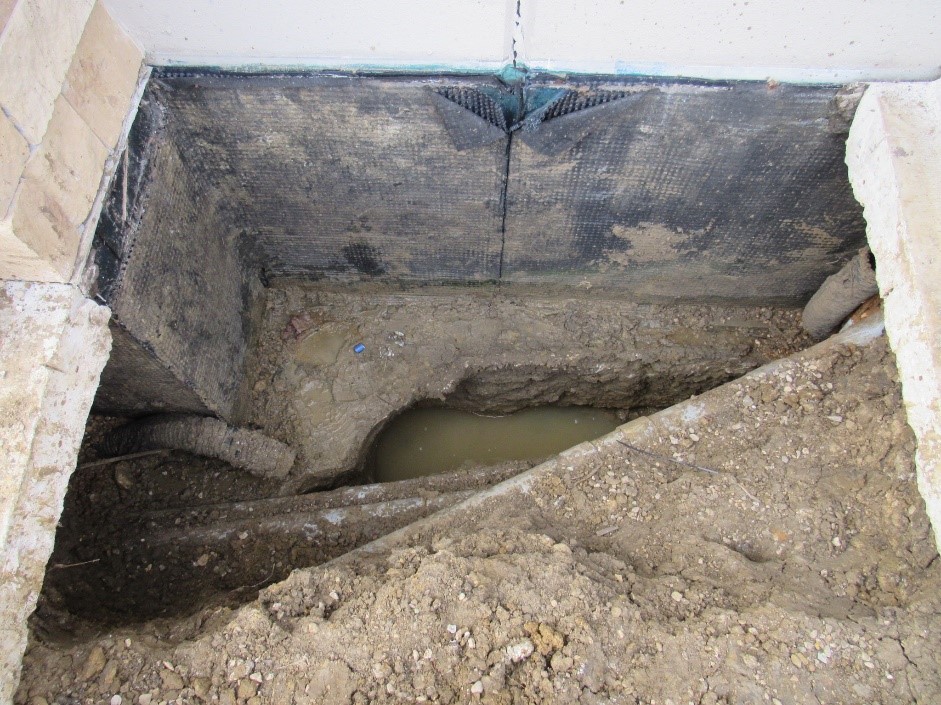 Expert Opinion Although the geotechnical report required 10-inch void forms under the concrete structural grade beams, no such voids were included in the architectural plan or actual construction. When non-compliant foundation drainage left the surrounding soils saturated, the resultant heaving pushed the grade beams from below. This pressure caused splitting of the concrete tilt-up walls…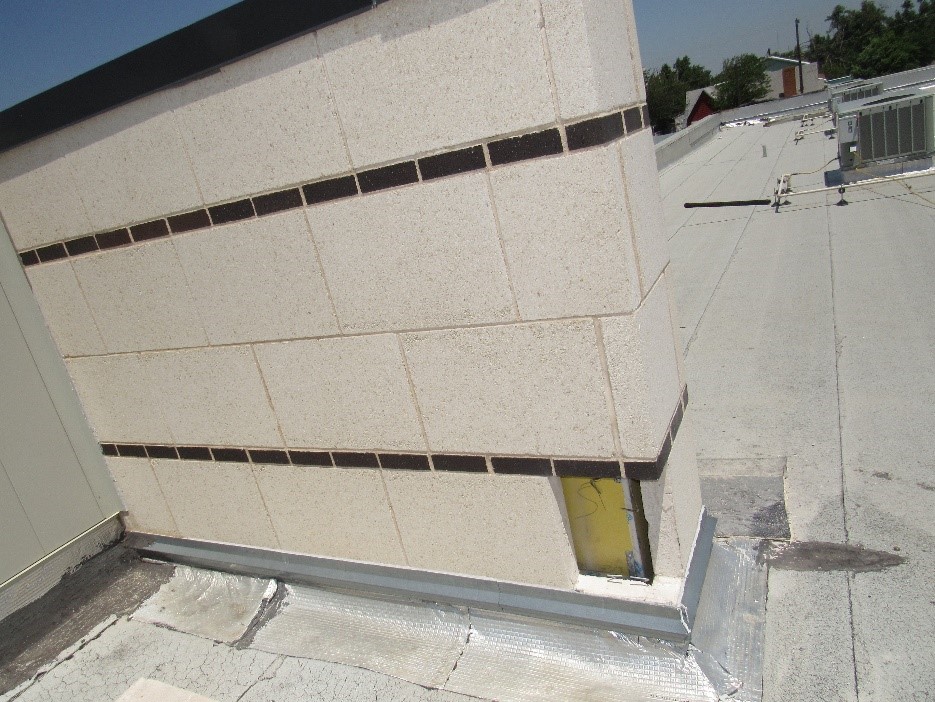 Fiebig Architecture was retained to perform a construction defect investigation when a school building suffered leaks and interior moisture damage.