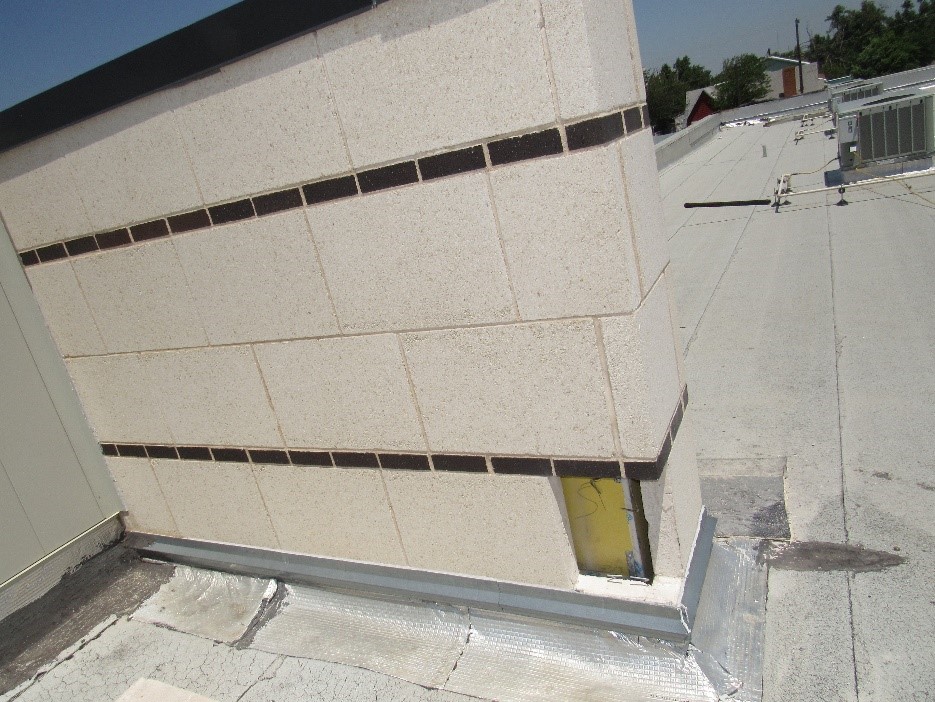 Construction Defect at School Building
Insufficient Moisture Management Behind Stone-Clad Wall
Fiebig Architecture was retained to perform a construction defect investigation when a school building suffered leaks and interior moisture damage.
Testing & Analysis:
Intrusive testing revealed a lack of drainage mechanisms at horizontal terminations at the base of the wall. For example, above the roof where the roof system abuts against the stone-clad wall, there was no through-wall flashing to direct water behind the stone out and on to the roof for drainage.
Expert Opinion:
This construction was contrary to the construction documents, which illustrated through-wall flashing at the roof-to-wall locations and called out flashing at the base of the wall. The lack of water resistive barrier (WRB), flashing and weeps at the stone veneer was determined to be a violation of the construction documents, manufacturer instructions, and the building code.
Mitigation Recommendations
Remove stone veneer from the base of the wall
Provide WRB, flashing, and weeps as required by the code and the construction documents for a compliant weather-resistive building envelope
Replace stone veneer
Construction Defect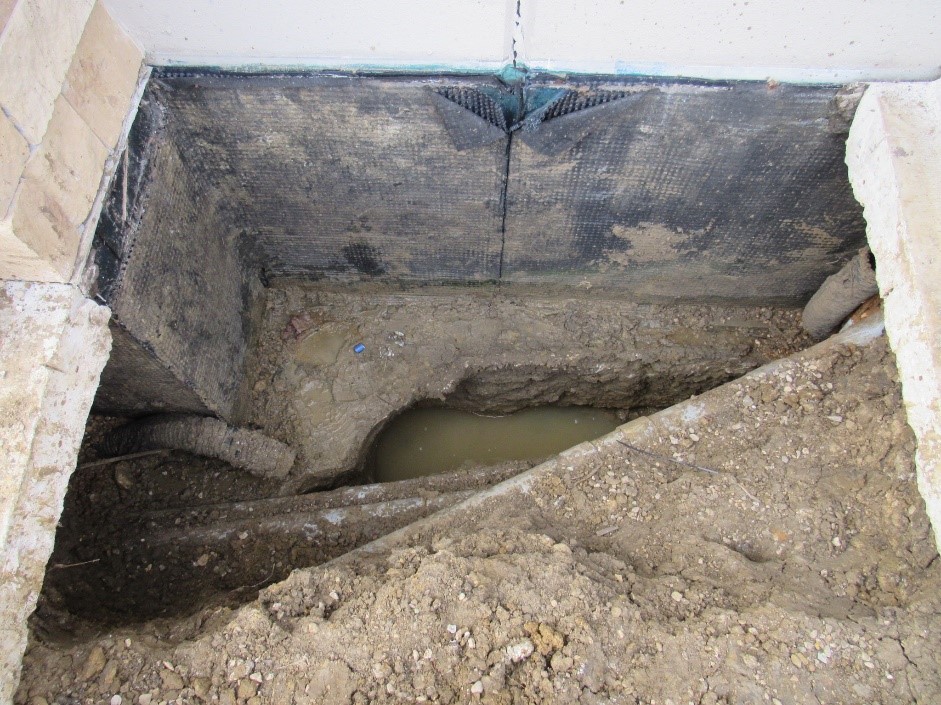 Expert Opinion Although the geotechnical report required 10-inch void forms under the concrete structural grade beams, no such voids were included in the architectural plan or actual construction. When non-compliant foundation drainage left the surrounding soils saturated, the resultant heaving pushed the grade beams from below. This pressure caused splitting of the concrete tilt-up walls…